Most individuals perk up when they hear the word free—whether it's a free continental breakfast at your hotel or winning a free trip, hearing the word free is pretty exciting. But who has ever heard of getting a free treadmill, or any free workout equipment, from a manufacturer that wasn't part of a one-off raffle?
Well, you've heard it here—ProForm Plus is the ProForm initiative to help more people enjoy ProForm at home with no money down. Add in our ProForm promo code, and ProForm becomes your go-to spot for affordable home gym equipment.

ProForm Free Treadmill And Other Equipment—Is It Really Free?
ProForm Plus is a newer program that ProForm has launched during Black Friday and has expanded since to include more equipment. This program allows people to finance some of their high-quality machines with no initial payment needed. So, in that respect, no, you don't actually get a ProForm treadmill, or any other ProForm machine, for free.
The free aspect comes in when you decide to finance your new machine. For instance, say you want to purchase the ProForm Carbon T7 treadmill. Instead of paying $1,399 up front, you can choose to finance this machine with no money down and receive three free years of iFit Coach membership—hence the free treadmill promise and the extra value.
With financing a ProForm Plus machine, you can put no money down and instead, only pay $39 per month over the course of 36 months. There is even 0% APR financing available for qualifying accounts. Also, depending on your financing agreement, you can potentially pay your machine off early. We do recommend you check your paperwork to ensure there is no penalty for early repayment.
What ProForm Equipment Is ProForm Plus?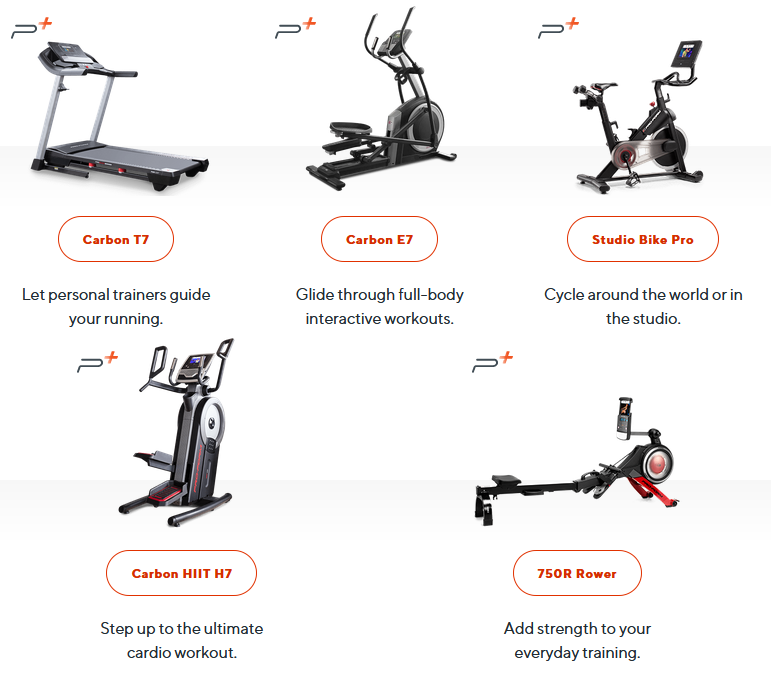 Not all ProForm equipment is currently available via the ProForm Plus program. At this time, the machines that are currently included in ProForm Plus are:
With one of each type of machine that ProForm offers available through ProForm Plus, no matter what kind of workout you are looking for, you can find it through this initiative.
Get Three Free Years Of iFit Membership With ProForm Plus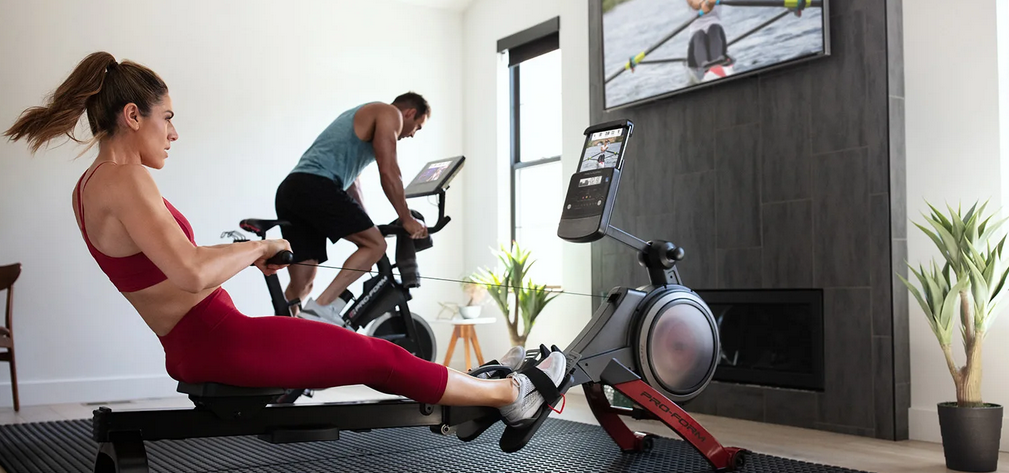 Along with putting zero down on your new machine, the other major benefit of utilizing ProForm Plus is the free three years of iFit Coach membership. For one thing, a year of iFit Coach can cost $396 for a family membership, valuing the three free years you get through ProForm Plus worth over $1,000 in savings!
If you don't know enough about iFit Coach to be impressed by those savings, here's what you can look forward to when you can access iFit Coach.
See the world from your fitness machine – One of the stand-out features of iFit Coach is how it can make a regular workout extraordinary. Thanks to the built-in touchscreen that comes with all the ProForm Plus machines—except the 750R rower—you can easily scroll through the video workouts available. These workouts can be led by an iFit personal trainer, who can encourage you throughout your chosen exercise program as you enjoy video footage of a different locale.
For example, say you are on the Carbon T7 treadmill and choose to go on a Zion National Park hike. The iFit trainer will guide you through the hike, pointing out historical significance as you virtually hike through this stunning national park. Also, the iFit Coach trainer can take over your machine, changing the speed, incline, or resistance—whatever is applicable to your equipment—to help provide a more engaging workout.
Engage with iFit community – There is also an iFit Coach community you can connect with through your free membership. Whether it's through reading the various ratings on different workouts or following different family and friends to help encourage each other.
There is also a leaderboard that you can use to see how you rank against other people who have done the same workout. You can also filter the results. So, say you want to see how you rank against others in your age bracket, you can adjust the settings to only show other people in your age range. Or, if you want to compete with just yourself, you can see how you performed the workout previously.
Build your own workout programs – Another helpful feature is that you can design your own workouts. You can choose to make a time-based, distance-based, or Google Maps workout, setting the speed and incline (or resistance) of the workout. This tool is particularly helpful if you are training for a specific race, as you can build out a training simulation, all while using iFit.
Choose from thousands of exercise programs – There are thousands of iFit Coach workouts for you to choose from, and you are able to access these programs on your mobile device, ProForm Plus machine—or other ProForm machines with touchscreens—as well as your computer.
These programs are not only for workout equipment. There are yoga classes, high-energy studio workouts, strength training, kickboxing, and other exciting classes available through your iFit Coach membership.
Track nutrition and sleep – To help round out your home fitness training package, iFit also allows you to track your nutritional intake and sleep. That way, you can have a better idea of how your overall fitness is progressing.
Enjoy A World-Class Workout At Home
As you can see, ProForm Plus works to offer so much more than a free treadmill. It opens up the ability to bring home high-quality workout equipment easily and enjoy world-class workouts at home, no gym needed.
Whether you are interested in snagging one of the ProForm Plus deals or any of the other ProForm machines, you should always use our ProForm promo code to maximize your potential savings!