Two new home exercise bikes have recently been introduced by both ProForm and NordicTrack. They rival in tech abilities but each has unique properties of their own. Who's to say which bike is best? We'll compare them side by side and let you tell us if a $1000 difference is worth it.
ProForm Studio Bike Pro – $999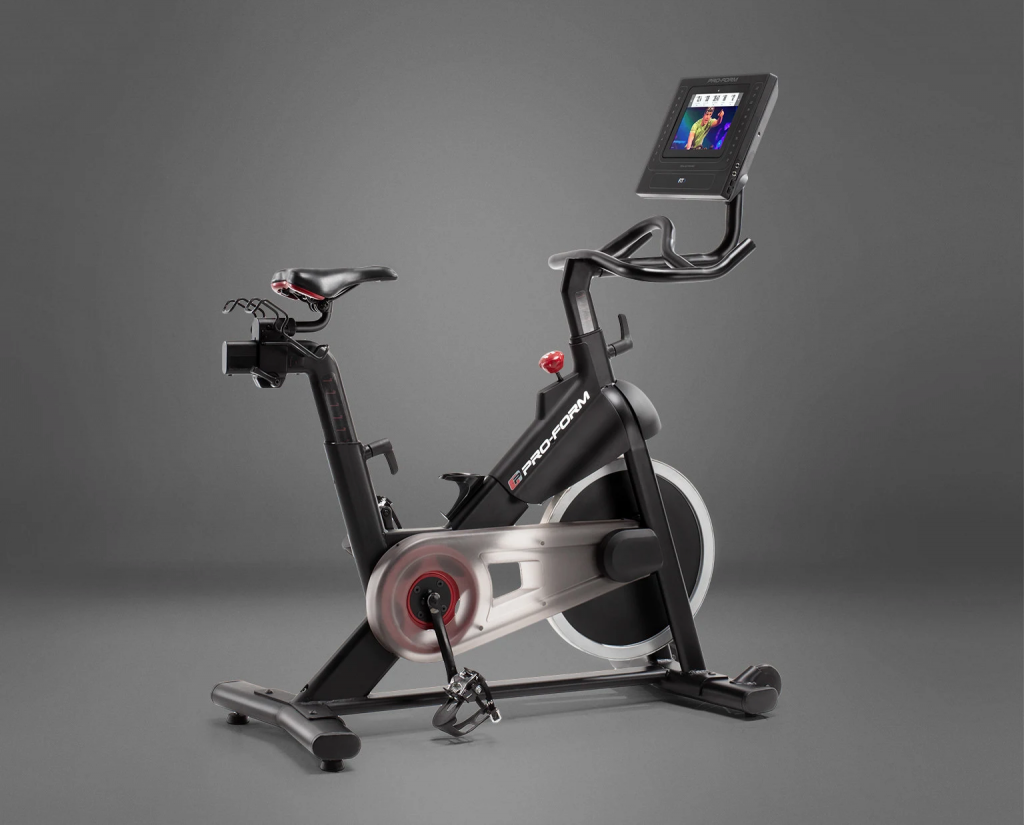 The ProForm Studio Bike Pro is a home exercise bike that resembles the type of bike you'd find at your local gym in a spin class. This bike can be adjusted to fit multiple users by raising or lowering the seat, moving the seat closer to or further from the handlebars, raising or lowering the handlebars, and tilting the display.
Anyone with a tennis shoe can ride the Studio Bike Pro because it's outfitted with toe cage pedals that offer a flat pedal on the reverse side. This bike does not require a cycling cleat but is compatible with most road bike pedals and cleat systems.
The display uses a 10-inch high-definition touchscreen that gives you access to the bike's workout programs. Using iFit Coach, you can choose your daily workout from hundreds of on-demand workout videos. Led by world-class personal trainers, you can take part in a studio spin class or join in on a distance ride through the virtual outdoors. iFit Coach offers workout videos that incorporate speed, strength, cardio, calorie burn, and interval training as well us upper body conditioning with two 3 lb weights that come with the Studio Bike Pro. When you buy the Studio Bike Pro from ProForm.com, they include 12 months' access to iFit Coach with your purchase. This subscription service is inexpensive to maintain once your 12-month free subscription has expired.
NordicTrack Commercial S22i Studio Cycle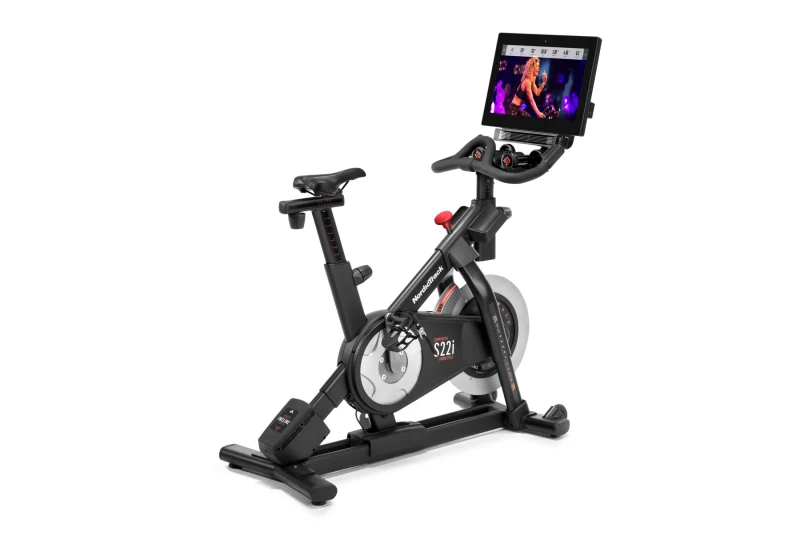 The Commercial S22i from NordicTrack offers a similar experience to the ProForm Studio Bike Pro. It can be adjusted the same to fit multiple users, includes toe cage pedals and two 3 lb hand weights, as well as an HD touchscreen display. But the cost difference affects the size of the screen. The S22i has a 22-inch touchscreen, twice the size of that on the Studio Bike Pro. Below the display is a built-in fan. This bike also offers an incline adjustment from -10% to 20%, adding to the resistance.
Save $1000+ When You Use Our Coupon To Buy The ProForm Studio Bike Pro
The ProForm Studio Bike Pro is a whopping $1000 less expensive than the S22i but still provides an amazing home workout with access to iFit Coach. You can purchase this bike with our exclusive ProForm Promo Code coupon to save even more — 5% off with our coupon saves you another $50 on your Studio Bike Pro.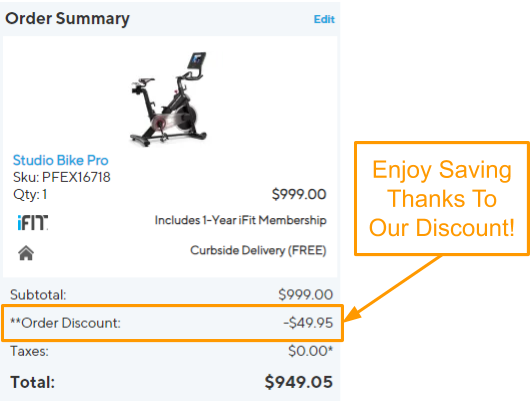 Click on the coupon banner to get $50 off your Studio Bike Pro. We'll take you to ProForm.com where you can then add the Studio Bike Pro to your shopping cart. The $49.95 discount is automatically applied at checkout. It's so simple!