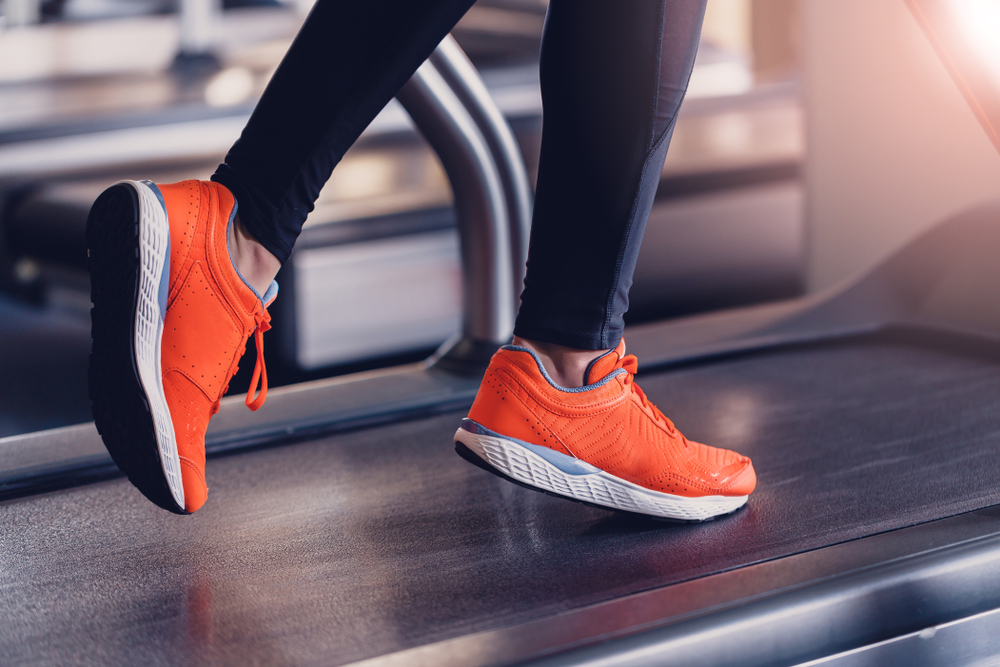 Most runners, whether running for competition or for recreation, when asked if they prefer logging miles indoors or out, are going to have a preference – and there is no right or wrong opinion! There are pros and cons to running outdoors, as there are for running inside on a treadmill. Studies and research have shown both sides of the coin to both of these running modalities, so it really depends on you and what your overall goals are for hitting the pavement, or the treadmill belt. Let's check out the pros and cons of each, and you can decide for yourself which is the best!
Running Outdoors
When you lace up your shoes to go for a run, you really can't beat the environment that is the good outdoors – especially if you've caught it on a day of fabulous weather. In essence, you're not only soaking up some sunshine while you're out, but you're also going to be doing a bit more work than you'd be doing on a treadmill. This is due to the fact that while the belt is mechanically feeding itself to you as it rotates on the treadmill, you have to physically move forward while you're out on the road – and use your muscles to push yourself forward. Oftentimes it's been found that one's stride is also a bit shorter while on the treadmill, and being outside allows you to move more naturally than you would indoors.
If you're aiming to train for a race, then running outdoors is definitely something to consider. Weather and terrain factors like rain, wind, and steep declines are all things that can't be replicated when you're training solely on a treadmill, so if competition is in your future, make sure you're doing some of your training runs outside!
Running On A Treadmill
When it comes to treadmills, they certainly have their place, especially on the days that are rainy or icy outside. With an estimated 14% of runners that would prefer staying inside versus running outdoors, it's easy to see how a piece of machinery like this would be convenient to use. Treadmills can be placed in a climate-controlled environment, thus making it simple to be able to log miles while it's snowing outside – or any other dismal weather you'd rather not be running in.
Treadmills also allow for the runner to set the machine to a certain speed and incline, both of which are not quite as accurate and possible to do while out on the road. Even if your goal is to eventually do your runs outside, the treadmill won't hinder your progress, in fact, it can prepare you to run at a similar pace once you do go outside.
Save Your Joints By Running On A Treadmill
Setting the treadmill incline to about 1% is essentially mimicking the same action as running outdoors, albeit without the wind pressing against you. Granted, this doesn't take the place of running outside but, studies have shown that it might save your joints a bit too. Anyone who participates in exercise is bound to have an injury or mishap at some point in time and runners are no different. However, running on the cushion of the treadmill belt might reduce some of the injuries that could take place while running, since it has a bit more give to it than the road outdoors – and essentially takes some of the pressure off of your joints as you move. However, not all treadmills allow for training downhill, and continuously training indoors without hitting the asphalt might throw off your coordination due to the muscles working constantly in the same motion (and not having to jump curbs, dodge tree roots, etc.).
When it comes down to it, running outdoors and running on the treadmill are both good options – and they both have their downsides. Find what works best for you and your fitness goals! If you are planning on racing, definitely give the great outdoors a try for your miles. On the flip side, if you're just trying to work on your cardiovascular base and enjoy some time on the belt, then hop on the treadmill! Figure out what scenario works best for your overall health and goals, and you'll find that it leads to running enjoyment.