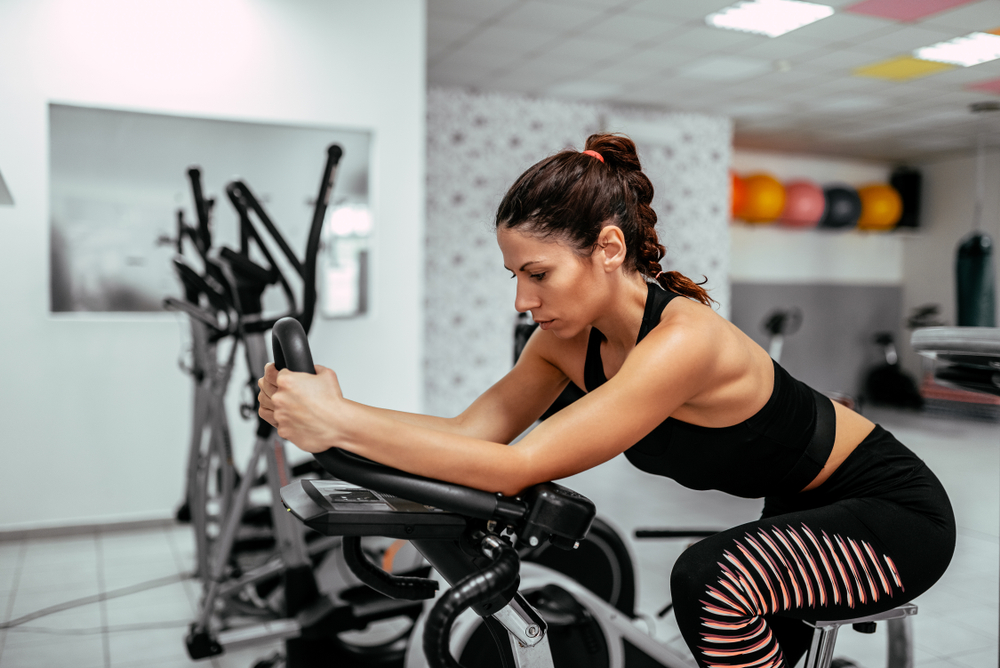 We know that exercise has multiple benefits – from improving cardiovascular health and decreasing stress levels to aiding in weight loss and building strength, the positives seem almost endless! It's recommended to get at least five days of thirty minutes of exercise each week (totaling 150 minutes) at a moderate pace for most people. However, with busy work schedules, running kids to soccer practice, and just the general pace of life, these precious 30 minutes can seem like a huge chunk of time for yourself.
Thankfully, there are workouts that are designed to be shorter in nature, while kicking up the intensity – and having you done and ready to move on to the next thing in your day in under half an hour! These workouts are known as HIIT (high-intensity interval training) and Tabata. Both can get you fabulous results and a heart-pounding workout all in one. So, what's the difference between the two, and how do you know which one is best for you and your specific goals?
What Are HIIT Workouts?
HIIT, or otherwise known as high-intensity interval training, essentially alternates periods of intense exercise with periods of low to moderate intensity rest. These workouts can be done in under 30 minutes, and studies have shown that the health benefits that come from HIIT are the same as those workouts that are twice as long at a moderate intensity.
The exercises for HIIT training can (and will) vary from person to person depending on goals, and can incorporate bodyweight training, cardiovascular training, and even strength training equipment like kettlebells and dumbbells. The time periods for work and recovery can vary as well, depending on the athlete, current fitness levels, and levels of intensity desired during the workout. Typically, 5-6 rounds are done with a HIIT program, although this can also be changed as needed.
High-intensity interval training has multiple benefits; weight loss, increased metabolism, increased muscle mass, and improved cardiovascular abilities are just a few of the positives that you'll reap from HIIT.
What Is Tabata Training?
Tabata is a workout that is 4 minutes long, with periods of work for 20 seconds and then 10 seconds of rest. Depending on how many rounds of different exercises you do, you can be done with this type of workout in under half an hour, or even in twenty minutes. Studies have shown the benefits of Tabata training on metabolism right after a workout is completed; the calories that you would burn with 4 minutes of Tabata are equivalent to five times the amount of a normal cardiovascular exercise routine!
Some people like to stick with one particular movement for a span of 4 minutes (like pushups), but you can also incorporate other movements as well, like alternating between high knees and butt kicks for the 4 minutes (essentially doing 2 minutes of each movement instead of 4). Tabata is perfect for switching up an old routine, or if you're really short on time and need to get a quick, powerful burner into your day.
Tabata also comes with multiple benefits; not only does it help to boost heart rate, but it also helps to improve your lean muscle mass, and improve your cardiovascular fitness level! It's also perfect for those short on time, so it's easy to work into a schedule.
HIIT vs Tabata Workouts
If you're trying to decide between HIIT and Tabata as to which one is best for you, you'll need to think about your overall goals, how much time you have to dedicate to working out, and the level of intensity that you want to put into your routines. HIIT is great if you like to vary your intensity, and you can play around with work/rest times. Tabata is perfect if you like shorter periods of work to rest and have shorter timeframes to play around with in regards to your daily schedule. Both workouts can be used by both beginner and advanced exercisers, but certainly, speak with a local fitness professional if you need assistance with figuring out where you need to be intensity-wise with your workout and your goals!