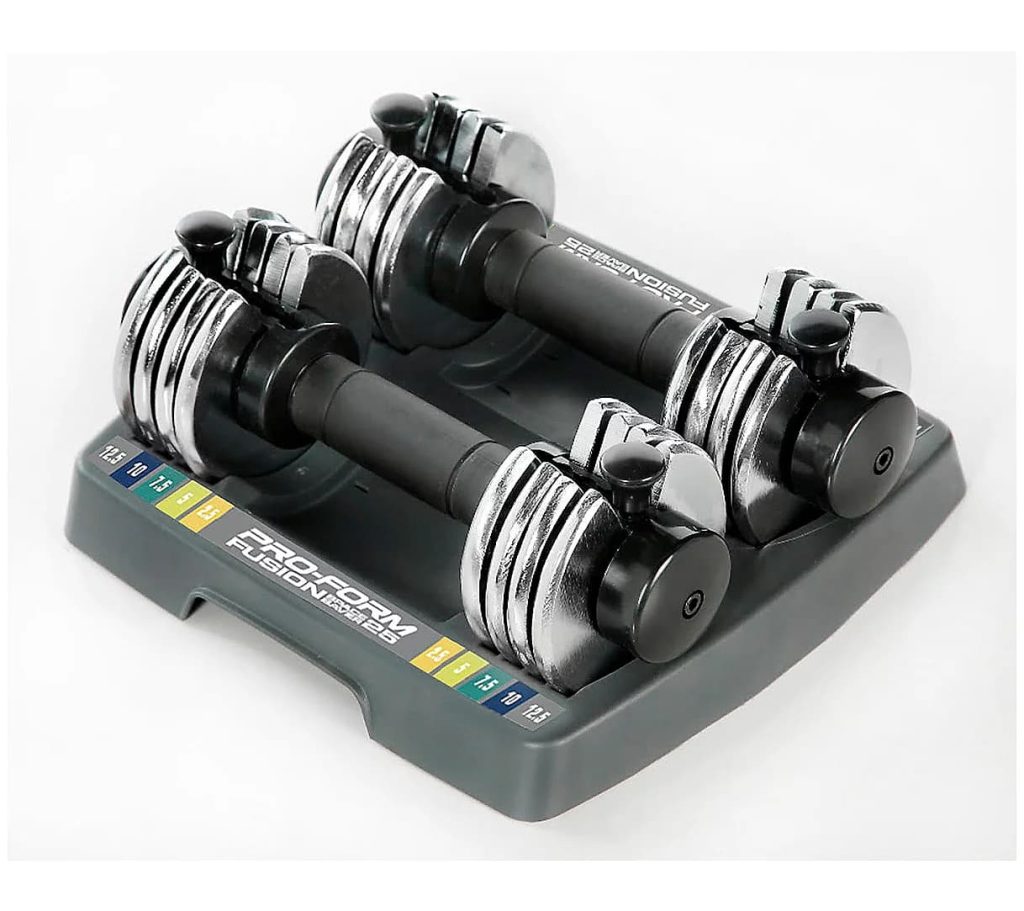 If you're looking for another piece of equipment to add to your home gym setup, look no further than dumbbells – specifically, adjustable dumbbells. Dumbbells can add a ton of variety to your workout routines and can be utilized by everyone from novice exercisers to elite athletes.
But, of course, these are just two of the many benefits of this versatile gym piece, so let's dive in and discover some more!
Space Friendly
One of the most significant issues with random assortments of dumbbells is space. After all, having just one pair of weights that will satisfy your training program while also being used for a full-body workout is unlikely.
Most people will need a few different weight ranges, if not more. These dumbbells eventually begin to take up space, making it hard to move them around if necessary and decreasing open floor space for other equipment or furniture.
Thankfully, that's one of the most significant benefits of adjustable dumbbells! You can save your space for other things with all the weights needed in one specific footprint.
Money Saving
A second issue with multiple pairs of dumbbells is the cost. While beginning a training program, you might only need a couple of sets of dumbbells. However, as you get stronger and widen your training platform, heavier dumbbells will be required – especially if you're training both the upper and lower body
Also, adjustable dumbbells will be more expensive on the front end, but as time goes on and you get more fit, the price will pay off (rather than buying individual dumbbell sets).
Quicker Progression
Let's say you had a set of 10-pound dumbbells for your home gym; when you first begin your workout program, that dumbbell set probably worked perfectly – but one day, you realize that you can probably try a bit heavier weight.
If the next size up isn't available at your fingertips, you have to pause your workout as you try and find a heavier option (and then either go to the store or wait for it to be delivered). With adjustable dumbbells, you can move quickly and efficiently up to the next desired weight in the dumbbell tray without a moment's thought!
Bottom Line
The space-saving, budget-friendly, and versatile benefits of adjustable dumbbells can help set you on the right track toward achieving your fitness goals.
So if you're looking for a popular set to get started, check out the adjustable dumbbells from ProForm – and then be ready to take your training to another level!