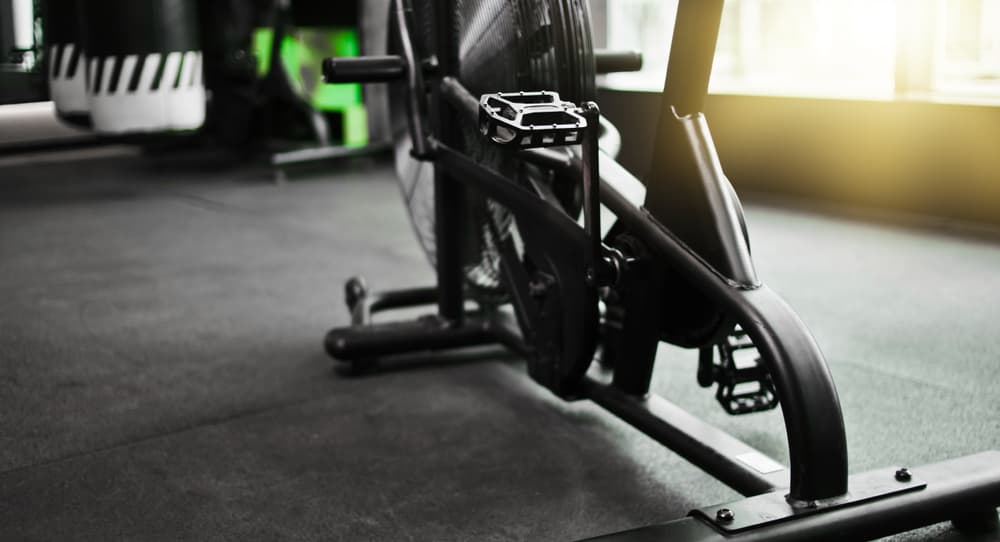 If you're aiming to improve your cardiovascular fitness (or just your overall health and wellness in general), then getting your heart pumping and blood flowing is imperative! This can be done in several ways, such as through running, swimming, hiking, and weight lifting. What if, though, you were looking for a lower impact activity that still packed as much punch as high impact activities? This is where biking comes in. This low impact, strength and endurance boosting cardio exercise is a wonderful way to not only decrease stress and improve heart health, but it can also help decrease the risk of diabetes and obesity as well.
So, we know that cycling has multiple benefits – but do these benefits carry over if we bike indoors? Yes! Two of the most popular choices of bikes for indoor cycling are air bikes and studio bikes, but how do you know the difference between the two? And is one better than the other? Let's break down the differences between the bikes as well as the pros and cons of each, and then you can decide which is best for you and your fitness goals.
Differences Between Air Bikes & Studio Bikes
Even though both types of bikes accomplish the same goal, there are some vast differences between the two. For example, the wheel itself on both stationary bikes looks completely different! The air bike has fan blades inside a wire caging, while the spin bike has a flywheel. As far as positioning, the air bike sits you up straighter, with the handlebars higher than the seat itself, while the spin bike has you leaning forward and the seat is almost parallel with the handlebars.
The pedals on both bikes are essentially the same, but the spin bikes typically come with cages on the tops of the pedals so that you can have better security while riding. Seats on the air bike tend to be wider, while spin bike seats are smaller (very similar to how road bikes are situated); and in terms of resistance, air bikes have more resistance the harder you pedal, with the drag coming from the fan blade, while the spin bike resistance comes from a combination of friction on the fly wheel, either with magnetic resistance or pads that squeeze the wheel.
Pros and Cons of Air Bikes & Studio Bikes
In the long run, both of these types of bikes will give you a wonderful cardiovascular workout. However, there are pros and cons to each that might make it a bit easier to make a decision if you're wavering between the two! The air bike is essentially a total body workout, since the handlebars move back and forth and you're able to use your upper body to help propel yourself forward; the spin bike has stationary handlebars, so it's more of a lower body focus.
Air bikes don't need to be plugged into anything, and have very limited technical capabilities, while spin bikes typically need to be plugged in and can interface with the internet to track workouts and program details. Lastly, air bikes are heavy! They take up a lot of room on the floor, and can be bulky and awkward to move around; spin bikes are more lightweight, although they will still need a decent amount of space on the floor.
Both bikes will help you to lose weight, gain strength, burn calories, and improve cardiovascular endurance – however, you'll need to determine if you want a user-friendly, comfortable bike like the air bike, or if you want a bit more of a technical bike (similar to a road bike) like the spin bike. Just make sure that you speak with your doctor before beginning any exercise program, and they can help point you in the direction of what might be best for your goals as well!