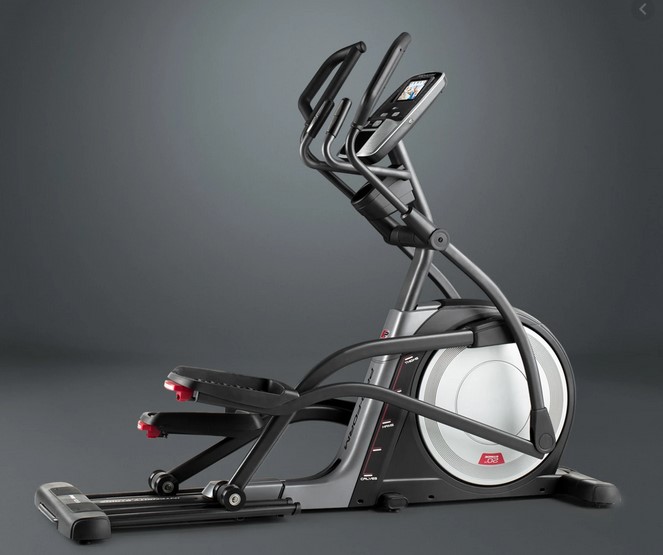 When you are looking for a new elliptical from ProForm, it makes sense to look for the best or, at least, the best you can afford to bring home. Lucky for you, ProForm ellipticals are both reasonably-priced, and our ProForm promo code will help you save on your qualified purchase!
So, once you find the best ProForm elliptical, you are all set. But how do you find the best ProForm elliptical, you ask? Well, it takes a combination of available features, price, and what you need from a new elliptical.
Why Choose ProForm Ellipticals
ProForm has an excellent reputation as an equipment manufacturer, and their ellipticals are no exception. These machines are built to last, and you can enjoy a variety of styles of elliptical. So, depending on your workout needs, you can be sure to find a ProForm elliptical that is right for you.
Another benefit of ProForm ellipticals is its excellent pricing, which makes these high-quality machines more accessible. Prices start around $399 and go up to $1,799, which helps people with all price ranges find an elliptical to bring home.
Types Of ProForm Ellipticals Available
There are four styles of ellipticals available through ProForm—hybrid, rear-drive, front-drive, and trainer. With specialized styles of ellipticals available, you can more easily find something that will suit your needs.
Hybrids
Most affordable of ProForm's ellipticals, the hybrid ellipticals can work as an elliptical or as a recumbent bike. So, you get two machines for the price of one! However, they are for more moderate exercise needs and aren't up to rigorous workouts. Prices range from $399 to $599.
Rear-Drive Ellipticals
Currently, there is only one rear-drive elliptical available on ProForm, the SMART Strider 895 CSE. This elliptical comes with plenty of tech, such as iFit Coach personal training membership for a year, a touchscreen display, and 24 digital resistance levels. As for pricing, this folding rear-drive elliptical costs $999.
Front-Drive Ellipticals
Most ProForm ellipticals are front-drive, with seven different machines available. These machines range in what is available, with some having simple LCD screens while others come with touchscreens. An easy rule of thumb is as the price goes up, so does the available features. The prices of these machines start at $599 and go up to $1,799.
Trainers
The HIIT Trainers are specialized machines that operate similarly enough to ellipticals that we wanted to include them in this list. The gliding motion of HIIT Trainers makes them excellent for those who want a smooth workout, but also want to stretch themselves with more intense cardio. Prices for these machines tend to range from $1,399 to $1,699.
Best Affordable ProForm Elliptical: SMART Endurance 720 E
Middle of the road when it comes to pricing, the ProForm SMART Endurance 720 E is our pick for most affordable elliptical. While this elliptical is not the cheapest one available on ProForm—it generally costs $899—the SMART Endurance 720 E has a good array of features included without a staggering price tag.
The SMART Endurance 720 E is a great pick for beginner and intermediate exercisers as it comes with 20 digital resistance levels and a 19″ power-adjustable stride. You can also enjoy the 0-20% incline range and fan to keep you cool during your workouts. The max weight capacity of this elliptical is 325 pounds.
Best Balanced ProFormElliptical: SMART Pro 12.9
If you are looking for more engaging fitness technology while still getting a great deal, the ProForm SMART Pro 12.9 elliptical is for you. Priced at $1,499, this elliptical is an investment in your future health and fitness, with features to back up its price.
For instance, the SMART Pro 12.9 comes with a 7″ smart, high-definition touchscreen display, allowing you to easily access iFit Coach video training workouts. With your free year membership to iFit Coach, you can enjoy your elliptical workouts like never before. There are also 24 digital resistance levels, 0-20% incline range, and 20″ power-adjustable stride. The max user weight of the SMART Pro 12.9 is 350 pounds.
Best High-Intensity ProForm Elliptical: SMART HIIT Trainer Pro
To pack in a more intense workout while remaining low-impact, the ProForm SMART HIIT Trainer Pro is ideal. This machine has a similar gliding motion that you can find on ellipticals; however, its movement is more like a stair-stepping machine. With its motion, the SMART HIIT Trainer Pro allows you to target different muscles for excellent lower body toning sessions.
Priced at $1,399 usually, the SMART HIIT Trainer Pro earns its pricing. This machine comes packed with features, such as a 10″ HD smart touchscreen display, 26 digital resistance levels, a free year membership to iFit Coach, a 30-lb flywheel, and much more. It can accommodate a user who weighs up to 350 pounds.
Once you are done deciding which of the ProForm ellipticals are right for you, grab our ProForm coupon code on your way to go shop. That way, you can be sure to secure the best deal!