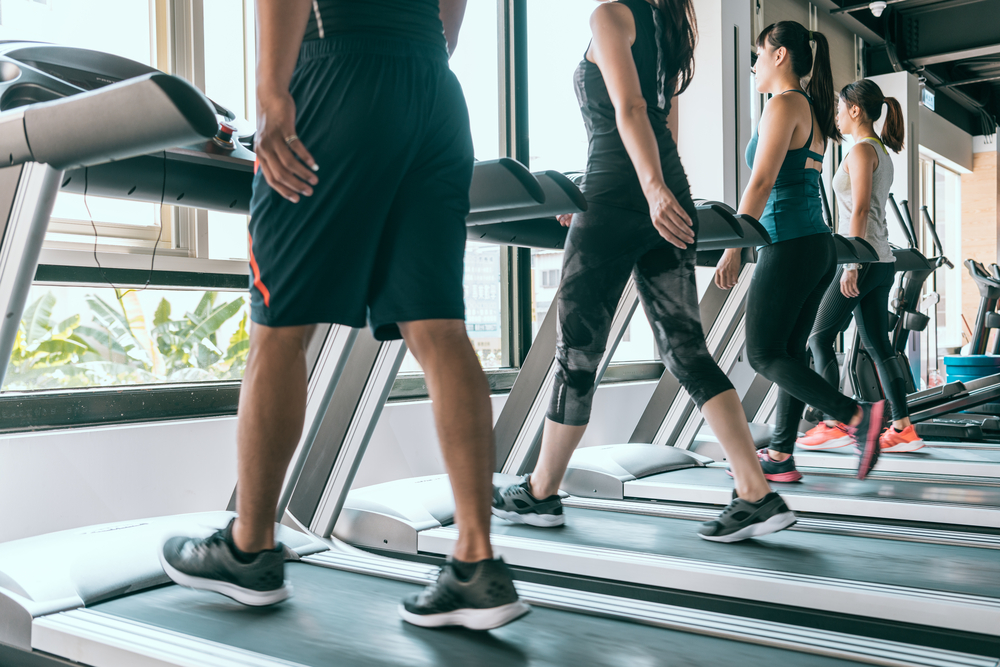 If you have been wondering if walking or running on your ProForm treadmill is better for you, it is understandable if you defaulted to assuming running was more beneficial. Yet, depending on your overall health as well as your fitness goals, walking may be better for you than running.
Why Walk On A Treadmill
While some people may feel like walking on a treadmill is a lesser workout, that is far from the case. For one thing, if a person isn't currently engaged in any exercise at all, simply walking at 2.5-3.5 MPH on a treadmill is a vast improvement. In fact, by walking for at least five hours a week total, you can:
Increase your cardiovascular fitness
Enjoy better sleep
Boosts your immune system
Assists in pain management
Helps manage weight
Naturally, these benefits come more slowly as walking is a more moderate form of cardio exercise. But if you are new to exercising, a senior who needs a gentle form of exercise, or are recovering from an injury, walking on a treadmill is a great way to improve your overall fitness and health.
Ideal ProForm Walking Treadmills
Technically, all treadmills can be walking treadmills. But unless you need to bring home a treadmill for a runner as well as a treadmill for your own use, choosing a walking treadmill means you can shop on the more affordable end of the treadmill spectrum. So, if you are interested in a walking treadmill that you can jog on occasionally, these ProForm treadmills are excellent options that you will want to consider.
Benefits To Treadmill Running
When it comes to running on a treadmill, the benefits that you receive from treadmill walking are maximized, and you can enjoy an overall increase. An example of this enhancement would be the weight management aspect.
With simply walking, you may lose a small amount of weight, but for the most part, walking assists with helping you maintain your weight. But when it comes to running, weight loss can be more significant, and the loss will only level out as your calorie consumption and exertion level match up. Other benefits of running on a treadmill are:
Significantly develop your cardiovascular fitness
Speeds up weight loss
Builds up energy and stamina reserves
Helps to manage chronic pain
Prevents many chronic illnesses and diseases
Releases endorphins and other positive hormones
Running is a more physically stressful form of cardiovascular exercise, with most running paces qualifying as vigorous-intensity. With a higher intensity of exercise, you can expect quicker results; however, you may also run an increased risk of injury, as the high-impact workout can take a toll on your muscles and joints. You can reduce your risk of injury by having the right treadmill to reduce the impact of running on your body.
Ideal ProForm Running Treadmills
When you are looking for high-end treadmills, ProForm's Pro series treadmills are the ones you want to check out. These treadmills offer the latest in fitness technology, and all of them come with ProShox cushioning, which assists in greatly reducing the impact running can have on your body. There are three treadmills in the Pro series, so depending on your fitness needs, one of these should work as your dedicated running treadmill.
Is It Better To Walk Or Run On A Treadmill?
Whether you choose to walk or run on a treadmill will highly depend on your current fitness level. If you are a beginner or are recovering from an injury, walking is best. For those who are looking to improve fitness and are healthy, running is an excellent outlet.
If there is any question about your health and fitness, it is best to consult with your doctor before starting your new exercise routine.
Should you need a new treadmill and want one at a discount, ProForm Coupon is here with an excellent promo code for you. It takes 5% off of your total purchase so that you can more easily bring home the right treadmill for your needs.