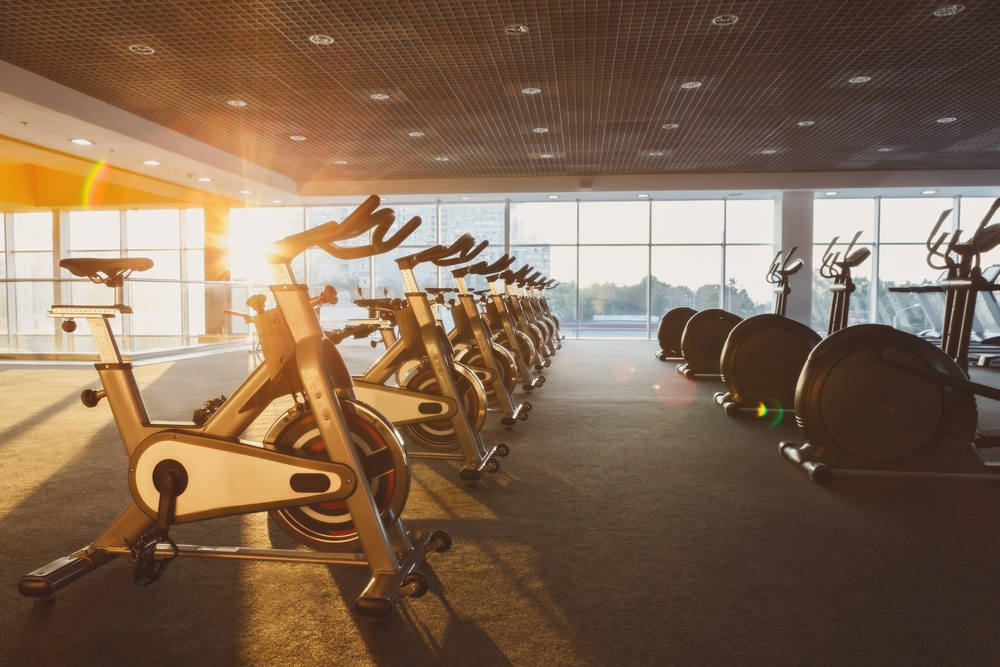 When it comes to deciding on what type of exercise bike to get, the choices can get confusing. From recumbent bikes to spin bikes to upright bikes, the pros and cons of each one can certainly run together. Being able to bike indoors definitely has its benefits, one of which is that you can stay out of any adverse weather conditions and exercise in a climate-controlled area while still getting some exercise!
Stationary bikes are excellent for burning calories, increasing heart rate, and strengthening your legs and lungs, all while putting less stress on your joints than other machines like treadmills or ellipticals. You can also incorporate interval training on a stationary bike, which helps boost your overall cardiovascular health, and lets you choose your level of intensity as you build up your endurance over time.
There are three main types of stationary bikes. There doesn't tend to be one that is necessarily "better" than another it just comes down to personal preference, your goals, and your physical needs. The three typical stationary bikes include recumbent bikes, spin bikes, and upright bikes. Another bonus to cycling indoors is that you can switch up your routine and test out each one of these bikes. If your local fitness center has access to all three then you can decide which one is best for you!
Recumbent Bikes
One of the more comfortable pieces of indoor cardio equipment, recumbent bikes are built with a reclined back, so you have complete support as you're pedaling. The seats tend to be a bit larger as well, so comfort is key with these bikes. Perfect for beginners or those new to biking, recumbent bikes are low impact, with the pedals being placed out in front of you as opposed to underneath you. There is also less stress on your upper body, since you're in a reclined position. One of the biggest downsides to these bikes is the fact that many people think it's harder to pedal on hills/inclines, but it's still doable nevertheless.
Spin Bikes
Spin bikes are more often seen in Spin classes (mainly group exercise), although you might find a random Spin bike out on the fitness floor with the other cardio machines. These bikes have a lower handlebar, which places you in a hunched position similar to those cyclists you'd see in road bike races. If you do in fact bike outside often or are looking to do any races in the near future, then incorporating a Spin bike into your routine can be very helpful! The flywheel on these bikes moves much easier than those on a recumbent or upright bike, so motion isn't nearly as difficult. If you're prone to standing a lot while riding though, this bike might not be the best option since it's apt to put more pressure on your joints, and being hunched over might cause some back pain until you're used to the position. This bike is perfect for those that don't necessarily need to see constant stats while biking and want to get a good calorie burn.
Upright Bikes
Upright bikes are built similarly to Spin bikes, although typically don't place you in such a hunched position while riding. Upright bikes tend to give you more of a core workout than recumbent bikes as well since you're staying tall and balanced without the support of a reclined back. These bikes are fabulous for giving you a good cardio workout without all the pounding on the joints and can prep you for riding a bike outside if needed. A downside to upright bikes is the seats – not typically suited for a long duration workout, these little seats can be uncomfortable after a while. Stability is also another issue to consider with upright bikes – you need to maintain your center of gravity over the middle of the bike, so if you're pedaling hard or trying to stand, balancing might be an issue. In the long run, these bikes are wonderful for mimicking a bike ride if outdoor weather conditions are bad, or you're looking to get a decent cardio and leg workout without the added back support.