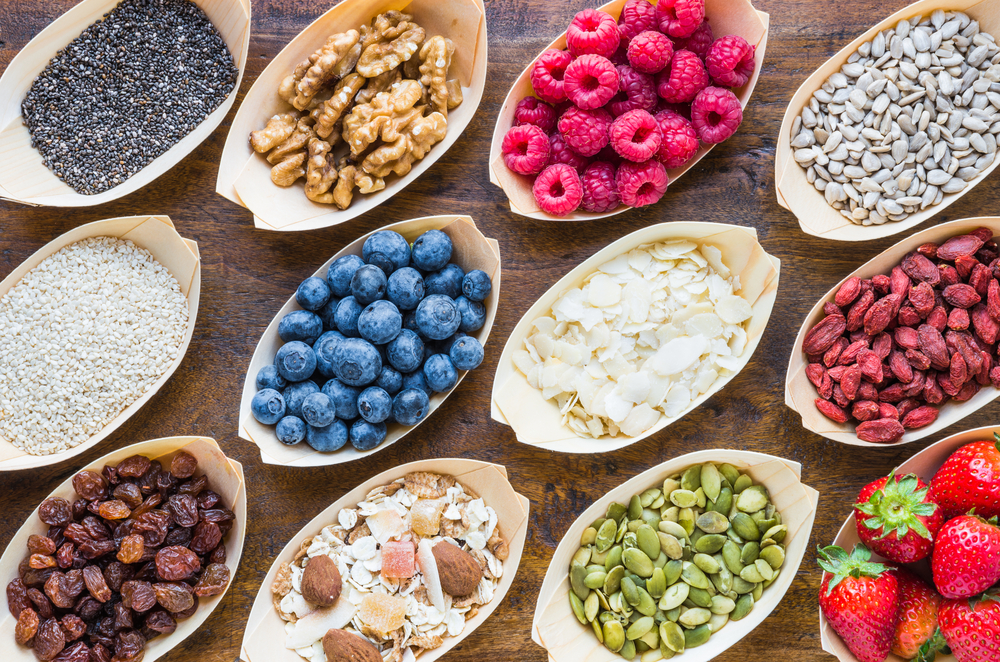 It seems like every few months, there is a new superfood that will fix everything in your life, supposedly curing everything from hair loss to cancer. These promises are outrageous, but many people are tempted to try, as just adding a new food to their life is a small change for such purported benefits, rather than invest in workout equipment or a new bed to have better sleep.
Over time, most people that while superfoods are good supplements to a healthy diet, no simple fruit or nut found in some obscure corner of the world can fix your health issues like sticking to the cornerstones which a healthy life is built from.
Cornerstones For A Healthy Life
When it comes to correcting imbalances in your health, the first place you should look is whether or not the basics are in balance—your nutrition, exercise, and sleep habits.
Nutrition – Often, our nutrition is often the source of why our health is suffering. According to Health.gov, the average American diet is far too high in sodium, saturated fats, and added sugars, while being hugely lacking in vegetables, fruit, and other parts of a healthy diet.
Exercise – While many people believe that exercise is mainly for weight loss, regular exercise plays a much bigger role. Exercise can help increase blood flow, help normalize hormone levels for improved moods, and engage the brain, helping it stay healthy as well as countless other benefits.
Sleep – Most of us are constantly cutting corners when it comes to sleep, but by doing so, we are giving our bodies less time to recharge and impairing our brains' ability to organize the day's experiences. Some of the major negative effects linked to lack of sleep are:
Weight gain
Lowered immunity to sickness
Higher risk for diabetes and heart disease
Difficulty thinking
Unfortunately, superfoods cannot make up for not having a healthy balance of nutrition, exercise, and sleep. But they can definitely supplement someone looking to improve their health.
What Superfoods To Include Into A Healthy Lifestyle
There are some superfoods which can boost up a balanced and healthy lifestyle. Some of the best ones you should start incorporating into your life are:
Kefir – Similar to yogurt but in drink form, kefir is a fermented drink which is rich in probiotics, calcium, protein, potassium, and B vitamins. Usually made from milk, this drink can help lower blood pressure, is an anti-inflammatory, and can help reduce cholesterol.
Dark leafy greens – Some of the more common of these are collard greens, kale, and spinach. These greens are rich in fiber, zinc, iron, folate, calcium, and vitamin C, which may reduce your risks of certain cancers and the development of type 2 diabetes.
Olive oil – High in monounsaturated fatty acids, olive oil can help lower your risk of developing diabetes and heart disease, and it provides you with antioxidants.
Berries – Generally rich in fiber and antioxidants, berries such as raspberries, blueberries, strawberries, cranberries can help with digestive issues and immune system issues.
As exercise is a critical part of any healthy routine, you should make sure you have the right equipment from ProForm to help you reach your goals. To help you save as you pick up a new machine from ProForm, stop by ProForm Coupon and use our discount code so you can save on your purchase.