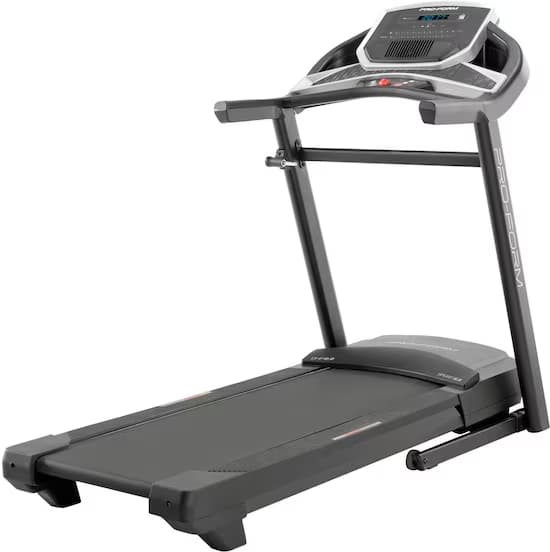 Getting new exercise equipment for your home or office space is exciting – and choosing just the right machine can be downright overwhelming. Depending on your fitness and wellness goals, you might be perusing rowing machines, ellipticals, and even a stationary bike.
However, don't overlook one of the most popular pieces of fitness equipment on the market today – a treadmill. This type of machine is a top seller, and for many reasons!
A treadmill is perfect if you want to increase endurance, boost heart health, build leg and core strength, and decrease stress! Not only can you choose between walking or running (making this machine perfect for those brand new to exercise, as well as more advanced users), but it allows you to work out indoors on those days when the weather is inclement or safety might be an issue outside. Treadmills are user-friendly and can come as a barebones version or top-of-the-line with all the added bells and whistles.
Let's compare and contrast treadmills from two leading fitness companies: ProForm and Matrix. It might help you narrow down some choices if you're leaning toward getting a treadmill for your own home gym space!
ProForm Treadmills
ProForm has treadmills in three different series: Pro, Carbon, and City. The Pro treadmills (Pro 9000 and Pro 2000) retail for $2,299 and $1,799, respectively. The Carbon treadmills (T14, T10, and T7) retail for $1,599 and $1,299, while the T7 is free with a 3-year membership to the iFit platform. Lastly, the City treadmill (L6) retails for $599.
All treadmills include a 30-day free membership to the iFit platform, allowing you access to thousands of on-demand and streaming workouts like HIIT, strength training, intervals, and even yoga. You'll never be short on opportunities to try new workouts and improve your endurance!
Depending on the treadmill, these workouts can be viewed on a touchscreen, ranging from 7" to 22". The City L6 does not have a touchscreen; instead, you use your tablet or iPad to connect to the iFit community. If you're looking for variability with incline and decline, the Pro treadmills allow for adjustments from -3 to 12%, while the Carbon treadmills range from 0-12% (and the T7 is 0-10%).
If the extra bells and whistles aren't your thing and you want a basic treadmill with a smaller footprint, the City L6 is perfect. As stated above, the Carbon T7 is free with a 3-year iFit membership; after the three years are up, the treadmill is yours to keep! iFit monthly memberships retail for $39 per month.
Matrix Treadmills
Matrix currently has five treadmills available. Two are folding treadmills (the TF30 and the TF50), retailing for $2,999 and $3,899. The three non-folding treadmills (the T30, T50, and T75) retail for $2,799, $3,799, and $4,699 respectively.
All Matrix treadmills include a 30-day free membership to iFit, allowing you to choose from thousands of different workouts at the push of a button. With console screens ranging from 16-22" depending upon the treadmill, you'll be able to see your virtual trainers and follow along with a heart-pumping workout without any issue!
The two folding treadmills allow inclines to range from 0-15%, as do the T50 and T75 non-folding treadmills. No need to go to a 15% incline? The non-folding T30 has a limit of 12%. If you want to go all in with a heavy-duty frame, industrial motor, and larger area for running and walking, the T75 will be what you want to look at!
Bottom Line
Treadmills from both ProForm and Matrix will allow you to reach your fitness goals. What you'll need to keep in mind is your budget, your space, and the extras that you'll want to make your workout the best it can be!