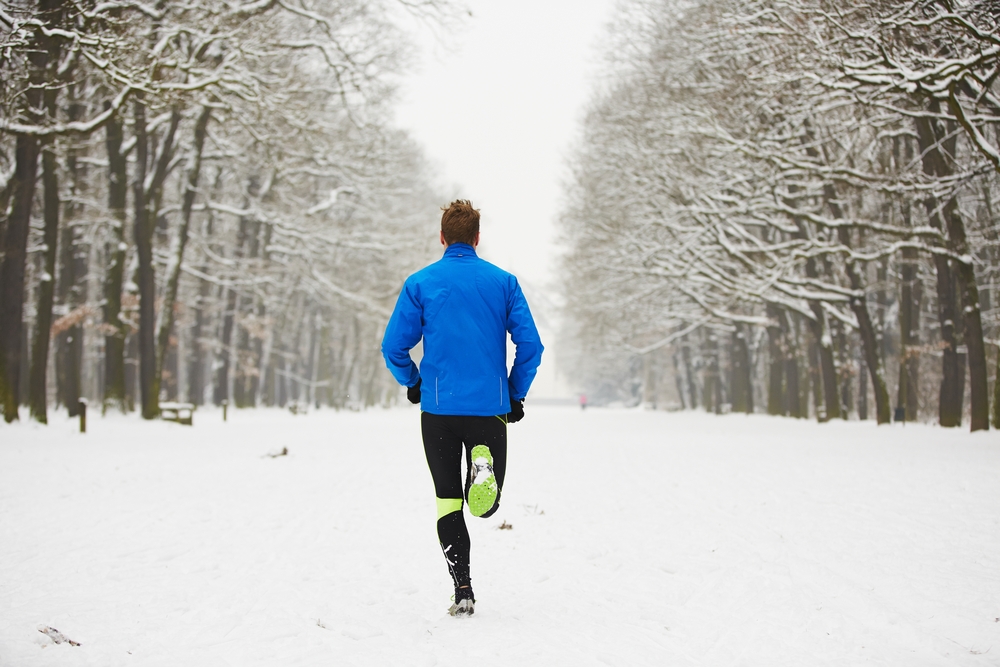 If you're a runner, you know just how quickly the weather and seasons can change. One day you're in shorts and a t-shirt in lovely 65-degree weather, and the next, you're sporting a beanie and a long-sleeved shirt. From windy conditions and rain to sleet and ice, your training needs to continue in order to meet your goals. But, is this still the case when it's freezing outside?
One might be tempted to hit the snooze button on those cold winter mornings, or at the very least, resort to using a treadmill in your home gym or local fitness center – which is definitely a viable option, if you're concerned about ice or other adverse conditions that might make running outdoors unsafe! However, if the outdoor conditions aren't going to impede your workout or place you in an unsafe running environment, then you can still get your miles in if it's cold, it'll just take a bit of mental and physical preparation.
Is It Bad to Run in The Cold?
As a runner, you might have heard something about freezing your lungs if you're exercising in cold weather, or you'll get sick, or some other run of the mill phrase. In all actuality though, our bodies are amazing machines – and when we're outside in frigid weather, the air we breathe is already warmed up by the time it reaches our lungs and circulating throughout the body. With that being said, you still might notice your nose, throat, and chest getting irritated (especially if the cold air is dry), so in order to prevent any coughing, wearing a scarf or face mask in colder conditions can help to warm the air and allow you to breathe in water vapors while you're running.
How Cold Is Too Cold to Run?
Each runner is different in regards to how they feel about running when it's cold – but there does come a point when the temperature and/or outdoor conditions need to be considered. This is especially true for those athletes that have any sort of lung condition or asthma since the cold can exacerbate these issues. Another factor to keep in mind is that if you're living in very frigid locations that experience wind chills lower than -20 degrees Fahrenheit, you need to be aware of frostbite, especially if you're not bundled up.
Are There Benefits to Running in The Cold?
If you're prepared for the colder conditions that you'll be running in, there should be no adverse effects to running when it's cold outside. One study even showed that your immune system can essentially get a boost – so long as you have enough layers to stay warm and protected. In other research, it's been shown that there is an increase in using fat for fuel when it's cold out – which in turn helps to save those glycogen stores while you're running!
Tips for Running in the Cold
If you're going to skip the treadmill and head out into the cold weather for your run, fear not, there are some ways to make it more enjoyable! For one, make sure that you have shoes and socks appropriate for the environment – you want your socks to keep your feet warm and dry! Speaking of warmth, you want your clothing to be the same way. Sweat-wicking and lightweight clothing will not only help keep you comfortable but will help pull sweat away from your body (that might end up making you chilly). Lastly, when your run is done, change your clothes as quickly as possible when you're done – you don't want your body temperature to drop while wearing damp clothes! Sipping a hot beverage can help warm you back up as well.
If you need to, always consider a treadmill for your home gym if the outdoor conditions are extreme – after all, you need to stay safe while you log your miles. But, if the conditions are favorable and you're able to run outdoors safely, then go for it! Just make sure you're prepared ahead of time for the drop in temps.