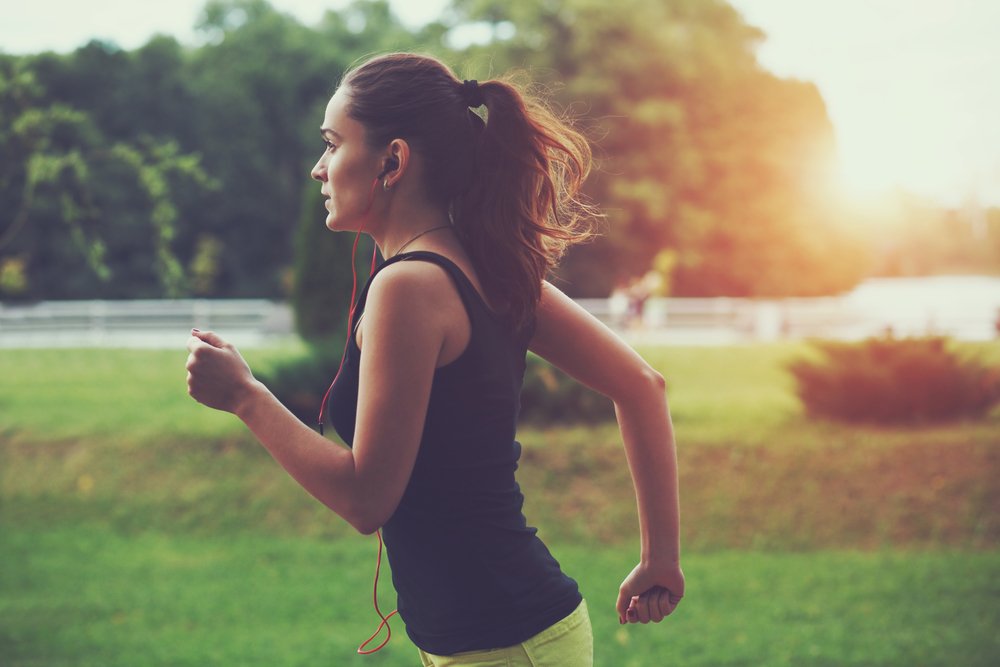 Running one mile doesn't sound like a lot when you jump on a ProForm treadmill, but running one mile a day for a year or more can have a positive impact on your body. If you are looking to make a simple, yet positive change for your body, here are some ways running one mile a day can affect your body.
Enjoy Weight Management Help
If you are already maintaining your weight, running one mile a day can help you lose about a pound a week, depending on your current weight. As long as you don't increase your calorie intake with your running activity, you should be able to gradually lose weight in a sustainable way.
Meet The Activity Guideline
The Centers For Disease Control and Prevention (CDC) have outlined that adults should have 150 minutes of moderately-intense exercise a week or 75 minutes of vigorous-intensity exercise.
For most, running is a vigorous activity, and a 12-minute mile is not unusual for an adult who doesn't regularly exercise. So, if you just run one, 12-minute mile every day, you will reach 84 minutes of activity.
Help Prevent Inactivity-Related Diseases
Part of why the CDC established activity guidelines was that there are many negative side effects to the sedentary life that many American adults struggle with now. Some of the inactivity-related diseases that running even one mile a day can help with are:
Type 2 diabetes
Heart disease
High cholesterol
Strokes
Osteoarthritis
High blood pressure
Increase Cardiovascular Fitness
Your heart and lungs are critical systems in your body that need regular aerobic workouts to stay in top condition. Running, even if all you do is a mile a day, can significantly exercise your lungs and heart, as they work together to deliver oxygen to your body.
It is important to note that you can improve your cardiovascular fitness more quickly by running a bit more. So, maybe throw in a few longer runs when your body has adjusted to running a mile every day.
Strengthen Bones And Muscles
Where hard running training cycle can damage your bones and muscles, simply running one mile a day over the long term can help strengthen your muscles and bones. Not only the regular routine build up the muscles in your legs, but the repeated impact helps your bones develop greater density and help prevent osteoporosis.
To help protect your bones and joints as you challenge yourself to run at least one mile a day, be sure to shop ProForm with our discount code. You can pick up the latest in workout equipment, with top-notch ProShox cushioning to help you keep moving day after day.