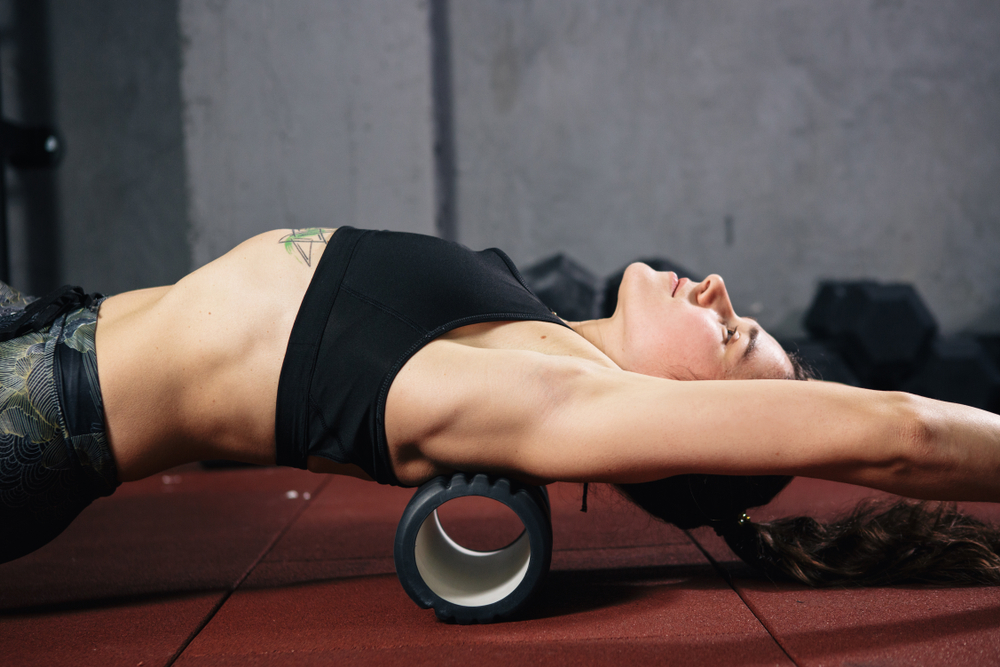 For essentially being just a tube of firm foam, there is a lot of hype around foam rolling. Here at ProForm Coupon, foam rolling is often an effective part of exercise recovery, but we have seen some wild claims regarding foam rolling.
So, to help set the record straight, here are the seven benefits you can enjoy when you add foam rolling to your life.
1. Increase Your Range Of Motion
As we age, our effective range of motion can be reduced if we don't take steps. Some amount of static and dynamic stretching can help improve our range of motion, but that may not be enough without foam rolling.
A study found that while static stretching helped the participants gain a better range of motion, the real benefits came in when the stretching was combined foam rolling, they had far more effective results.
2. Alleviate Muscle-Related Pain
Exercise soreness often doesn't set in until far later, which phenomenon is referred to as delayed-onset muscle soreness (DOMS). Newer exercisers can feel discouraged by DOMS, as it can be difficult to exercise a day or two after the workout that induced the soreness.
Rather than let DOMS keep you from effectively working out—or just sitting comfortably—you can add foam rolling to your workout routine. Researchers found that their participants that foam rolled after intense exercise experienced significantly less soreness and DOMS in the following hours and days.
3. Assist With Workout Recovery
Say you just packed in a great running workout on your ProForm treadmill. Your legs may be feeling pleasantly sore and worked out, but if you don't take care of them, you may suffer from lactic acid build-up and overall stiffness.
By foam rolling, you can actively take care of your muscles and release the build-up of lactic acid so that you can recover faster. Researchers have found that using a foam roller can be an effective form of myofascial release, which is a form of massage that promotes the release of tension in your muscles and improving overall blood flow.
So, by using a foam roller to do some self-massage, you can make your next treadmill workout less of a slog.
4. Help To Manage Fibromyalgia
As fibromyalgia is a chronic health condition where an individual suffers from widespread pain throughout their body, finding tools to help manage the condition can improve the sufferer's quality of life. And, while there are no claims that foam rolling is a cure, there was a recent study that found that foam rolling can help manage fibromyalgia symptoms.
In the above study, the participants with fibromyalgia were challenged to foam roll for 20 weeks. After the study period, the participants found that their fibromyalgia symptoms of fatigue, depression, stiffness, and overall pain intensity was decreased. While the researchers didn't declare foam rollers a cure, using a foam roller may help someone manage their fibromyalgia.
5. Improve Blood Flow
Tight muscles can restrict the blood flow in your body. As the blood flow is restricted, it can be harder for oxygen and nutrients to pass, which you need to aid in your exercise recovery. But, as we have mentioned previously, using a foam roller can help release the tension in your muscles, which helps to improve your overall blood flow.
6. Reduces Cellulite Temporarily
Many women—and a good percentage of men—struggle with cellulite. In most cases, sticking to a healthy diet and developing an active lifestyle are the only permanent fixes for cellulite. However, you may be able to temporarily smooth out cellulite with a foam roller.
Since one of the main selling points of a foam roller is its ability to release muscle knots and smoothing out fascia—the connective tissues of the body—it makes sense that foam rolling can help with cellulite. So, while the effects are temporary, it may help if all you need is a few cellulite-free hours.
7. Complements Cardio Workouts
For those who focus on cardio—particularly endurance aerobic workouts—injury prevention is a significant concern. Static stretching may help supplement any injury prevention routine, but foam rolling can be an even better compliment.
Not only can you use your foam roller as a recovery tool, but there are many foam rolling workouts you can do to complement your cardio workouts.
If you are looking to upgrade your workout equipment along with adding foam rolling to your routine, be sure to redeem our ProForm promo code to help you save on high-quality ProForm equipment.