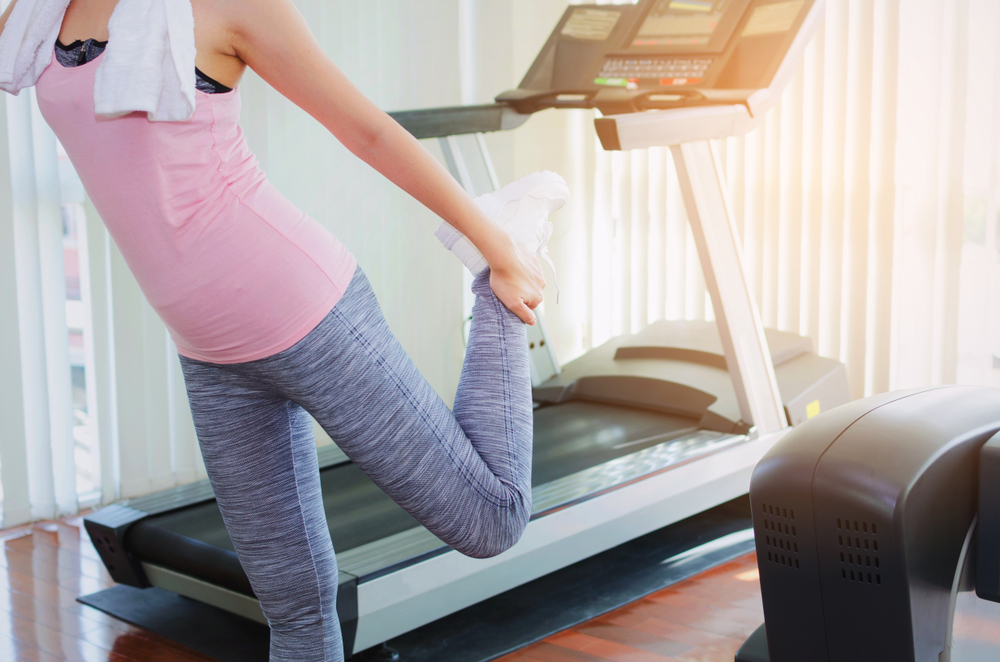 While it would be nice to have a dedicated, soundproof gym in every home, this isn't the reality for most treadmill owners who live in apartments. If you are concerned about the amount of noise that a treadmill puts out, our fitness experts here at ProForm Coupon are here to help you reduce the sound your treadmill makes.
1. Look For Treadmills With Strong Shock Absorbers
Before you buy a treadmill, look for ones which have strong shock absorbers. This feature is especially important if you tend to have a hard footstrike, as the shock absorbers can protect your joints and mitigate some of the stomping sounds.
ProForm treadmills all come with ProShox cushioning with built-in shock absorbers to keep your joints healthy and your workouts quieter. You may also want to check out NordicTrack and Life Fitness treadmills, as they have treadmills with excellent shock absorption systems.
2. Check The Size Of The Treadmill Motor
Another thing to check for when you look to buy a treadmill is the size of the motor. Larger motors can indicate that they are going to be louder. For instance, motors around 2.0-3.0 CHP tend to run quieter than others, though this is not always the case.
You can also read some treadmill reviews, as they can sometimes provide you with noise level measurements on certain treadmills.
3. Place Your Treadmill Near A Wall
Once you have a treadmill, where you position the treadmill in your apartment is essential. Treadmills which are positioned near the center of a room has more area to send out noisy vibrations.
Instead, position your treadmill as near as possible to at least one wall. If you can place it in a corner, that is even better as the walls can help absorb the vibrations and muffle the sound of your treadmill and footsteps.
4. Insulate The Area Around Your Treadmill
You don't have to put up sound-dampening panels, but you can insulate the underside of your treadmill to cut down on the noise. While some people may recommend placing your treadmill on carpeting to soundproof it, we do not recommend this move, as it can leave the area under your carpet damages. Also, carpet fibers can clog up the motor of a treadmill, so it is best that you avoid going this route unless you have a very low shag carpeting.
Instead, a quality treadmill mat is a great way to insulate. Not only will it help cut down on how your treadmill vibrates, but the mat can also help muffle the sound of the running motor.
5. Keep Up With Your Treadmill Maintenance
Treadmills which aren't maintained also tend to make a lot of noise, such as squeaking belts and whining motors. Be sure to reference the manual you receive with your treadmill to know how to maintain it.
If you have lost the manual, most major manufacturers have backup equipment manuals you can look up on their website.
6. Talk To Your Neighbors About Ideal Workout Times
Lastly, a quick chat with your neighbors may be the best "noise reduction technique" of them all. Most neighbors appreciate the courtesy and will likely to be more understanding of your treadmill workouts if you ask them about what times they would prefer not to hear a treadmill running.
If you would like to save on a new, quiet treadmill, use our ProForm treadmill promo code. With our discount code, you can save 5% on any treadmill purchase over $899. So, what are you waiting for? Feel free to use our coupon today to help you save on the best treadmills ProForm has to offer.